2018 Summer Events in Downtown Rochester
It's almost time for one of our favorite seasons of the year! We love working and playing in Downtown Rochester - what an incredible community! As the spring moves to summer, downtown Rochester never fails to put on a series of great events throughout the summer. Here's a list of some of the incredible things Downtown Rochester is doing as we approach summer!

1. DECK ART is this weekend! "The Thursday Night Kickoff will take place on May 10 from 5:00 – 9:00 pm. Attendees will preview Deck Art 2018 and enjoy interactive chalk art on E. Fourth Street. Kids can also partake in a craft activity located outside 308 Main from 5:00 - 8:00 pm. Deck Art 2018 will continue Friday, May 11 with the official Competition and Exhibition Crawl from 5:00 – 9:00 pm. The Crawl will begin at any participating business where attendees and artists can pick up the official "Crawl" maps. Artists aren't informed of their artwork's placement, so they must "crawl" from business to business until their artwork is found. Enjoy interactive chalk art again on E. Fourth Street. The kids' craft will continue outside of 308 Main." (Downtown Rochester website)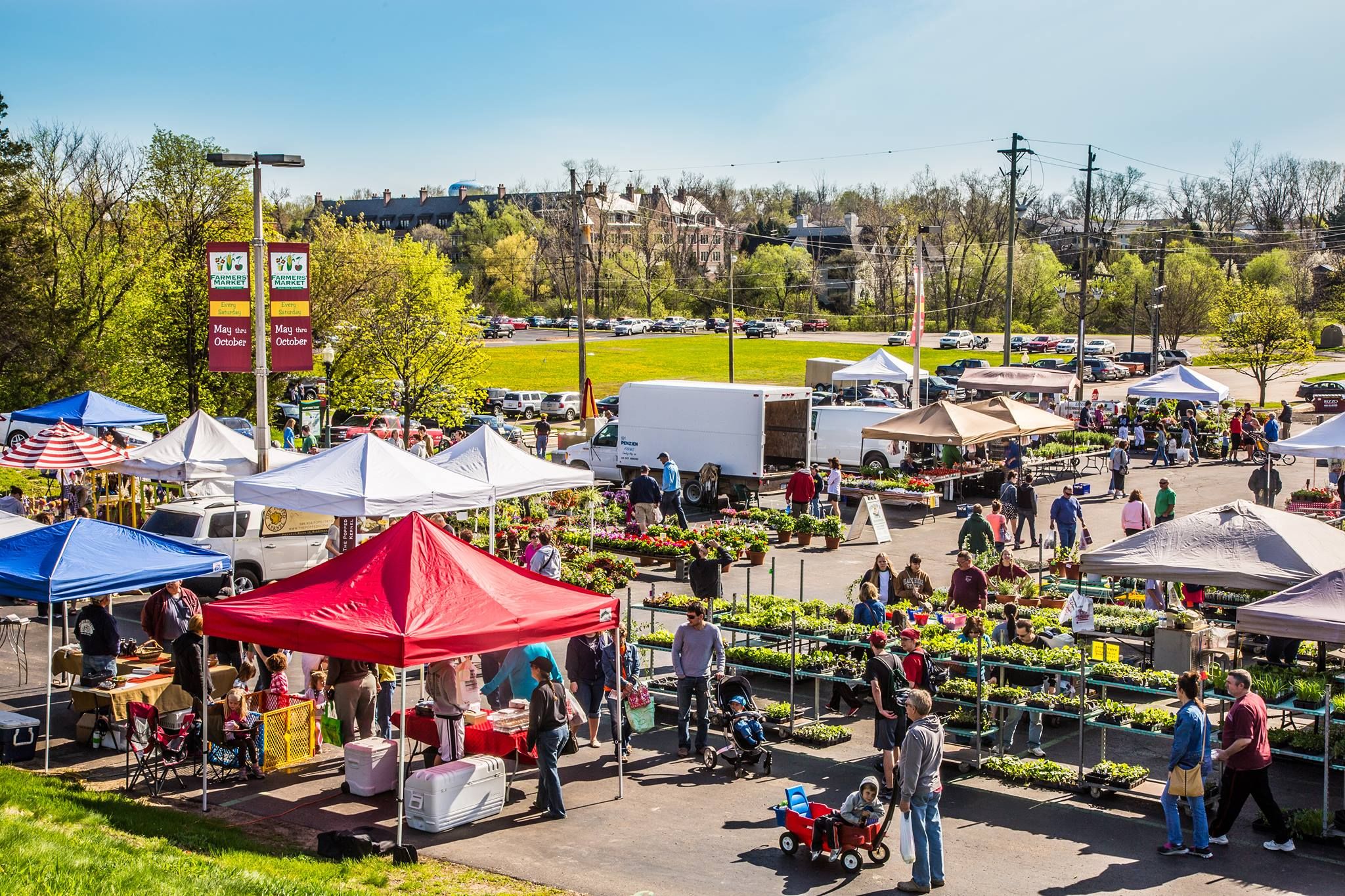 2. DOWNTOWN ROCHESTER FARMERS' MARKET - Open every Saturday, May - October 8 a.m. - 1 p.m. The Downtown Rochester Farmers' Market is a great place to buy an awesome selection of veggies, fruits, flowers, baked goods, meats, eggs, local honey, locally roasted coffee, and much more! It is located on the corner of E. Third and Water Street, one block east of Main Street.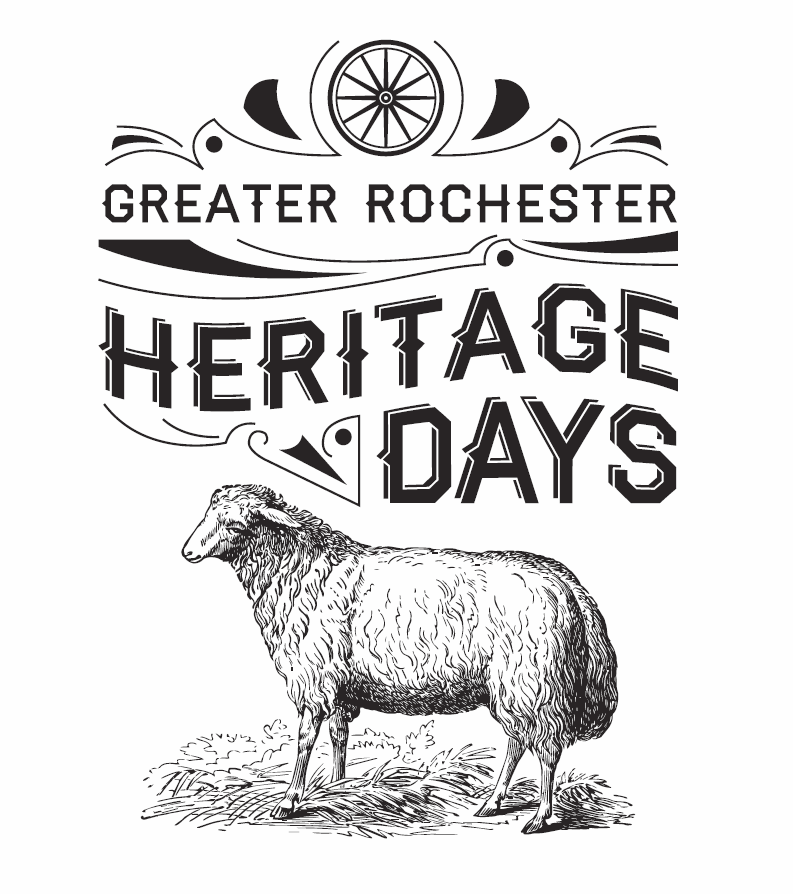 3. GREATER ROCHESTER HERITAGE DAYS - Saturday, May 19, – Sunday, May 20, 2018, 10:00 a.m. Attending this event is one of my favorite memories from childhood! "Greater Rochester Heritage Days is a celebration of our shared history & community one weekend each May in the Rochester Municipal Park. Admission is free, but donations are encouraged so that we may be able to organize the very best festival with great entertainment, activities, merchandise and food." Click here for more info.
4. DOWNTOWN ROCHESTER SPRING GALLERY STROLL - Friday, June 8, from 5:30 – 8:30 p.m. "Local business owners and galleries in downtown Rochester will host artist galleries and reception for one night only. Don't miss out on this biannual Rochester tradition!"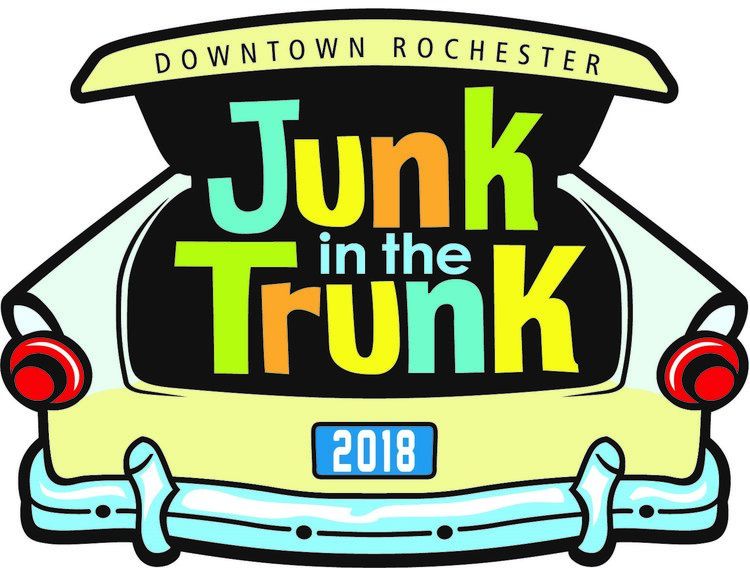 4. JUNK IN THE TRUNK - Saturday, June 23 from 9 a.m. - 1 p.m. Back by popular demand! Fill your trunk with crafts, collectibles and curiosities to sell in downtown for the return of Junk in the Trunk! See details for participation here.
5. MUSIC IN THE PARK - June 21, 28, July 5, 12, 19, 26 7:30 – 9:00 p.m. "FREE concerts at Rochester Municipal Park on Thursdays"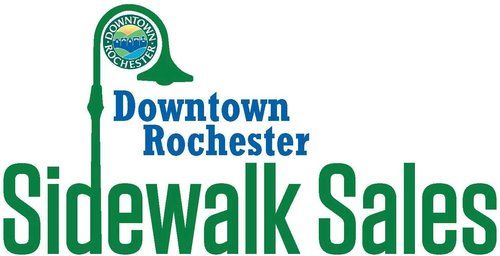 6. SIDEWALK SALES - Thursday, July 12 and Friday, July 13 from 10:00 am – 9:00 pm and Saturday, July 14 from 10:00 am – 6:00 pm. "Nothing says summer in Downtown Rochester quite like Sidewalk Sales! Back for its 63rd Year, Sidewalk Sales will kick-off on Thursday, July 12. Come check out the awesome assembly of bargains from downtown Rochester merchants. Sidewalk Sale displays will be located along Main Street and side streets in Downtown Rochester."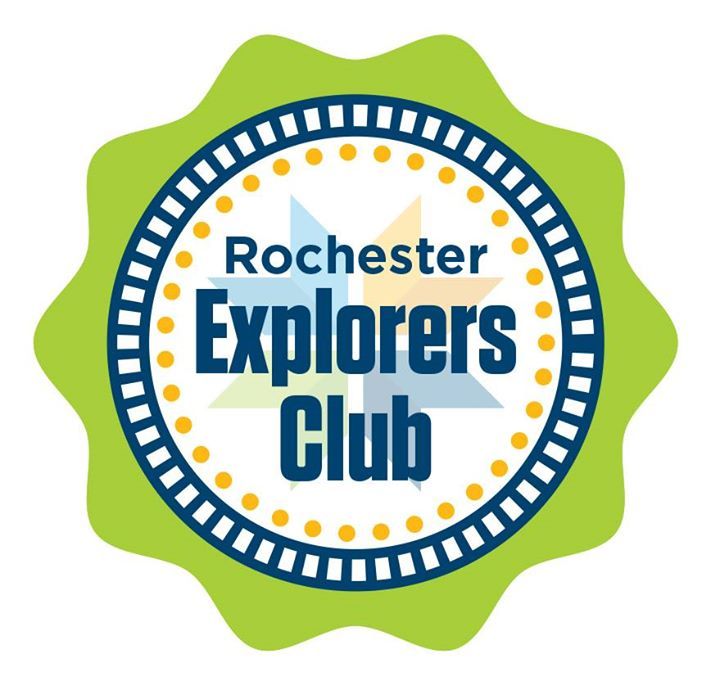 7. ROCHESTER EXPLORER'S CLUB - Thursday, July 12 – Saturday, August 4. "Join the adventure this summer with the Rochester Explorers Club! Kids of all ages are invited to get outdoors and explore everything that Rochester has to offer. Kids can pick up their free Explorers Club Kit during Sidewalk Sales, July 12 – 14 at the DDA Information Booth, located at the corner of Fourth & Main. The Kit will include the Official Adventure Guide, with over 30 activities to choose from. Complete each activity and bring proof to the sponsoring Explorer Station to receive a special activity badge, unique to that activity. Explorers will have from July 12 – August 4 to complete their activities."
8. DANCIN' IN THE STREET - Friday night, July 13 - This fun event is back! Family friendly; live music, lots of fun. Check back here for more info!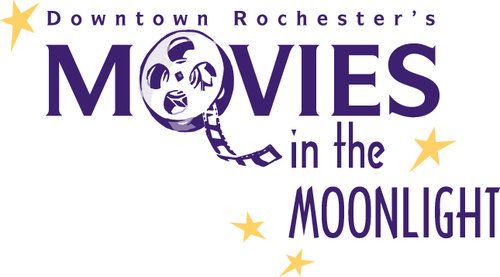 9. MOVIES IN THE MOONLIGHT - Saturdays, July 14, 21,28 and August 4 from 8:00 – 11:00 p.m. "Join Downtown Rochester on Saturday, July 14 as we kick off the 17th season of Movies in the Moonlight. This season there is four consecutive fun-filled Saturday nights. Movies in the Moonlight is located in the parking lot at the corner of E. Third & Water, one block east of Main. Featured movies begin at dusk (approximately 9:15 pm) and pre-shows start at 8:30 pm. Admission is free, so arrive early for the best seating. Movies in the Moonlight is BYOC (Bring Your Own Chairs)!"
10. SUMMER FARM TO TABLE DINNER - Sunday, July 22 from 5:00 – 8:00 p.m. "Enjoy a one-of-a-kind, al fresco dining experience celebrating the farm-fresh flavors of summer with Downtown Rochester's Farm-to-Table Dinner event. Taking place on Sunday, July 22, 5-8 pm on Walnut Boulevard between Second and Third, tickets are $100 per person and include a three-course dinner, wine and entertainment. Proceeds benefit downtown events and promotions."
11. ROCKIN' RODS IN ROCHESTER - Sunday, August 12, 2018 9:00 a.m. – 4:00 p.m.
Our team is excited (as we are every year) for all of the events that Downtown Rochester puts together each year. All of these events serve as a reminder of the close, incredible, and unique community that we live in.