Stewart Team Real Estate Partners is approaching our 1-year anniversary as an independent, boutique real estate brokerage. It has been an adventure as we navigate these new waters, but we are so excited to be on this journey, and we will never look back!
What does it mean to be a "boutique brokerage?" For one, it means that we don't have a nationally recognized brand behind us. That means we are able to spend our marketing dollars exactly the way we want, which translates to more effective marketing for our clients. It also means that now, more than ever, we depend on you, our clients and friends, to help us along in this journey with new client referrals.
Inman news says this: "Boutique real estate brokerages march to the beat of their own drum — and they're on fire. Their popularity is fueled, in part, by the passion of their owners, who cultivate unique brands, cultures and business models." For us, this is key. We are able to live into our mission in ways not possible before, and we are just getting started!
How can we help you? Take a look and see: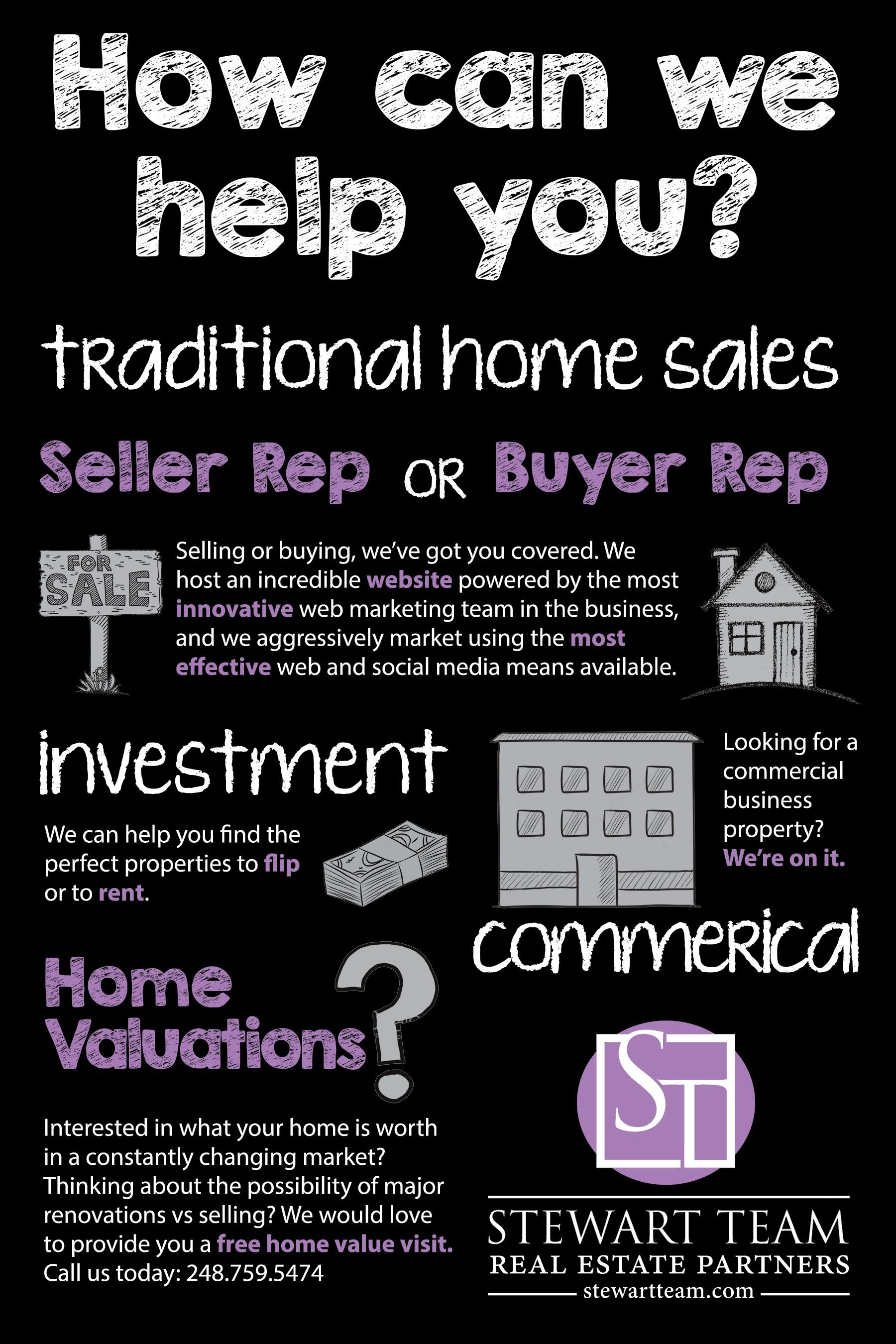 We would love to connect with you. We would love to serve you. How can we help you?
Interested in searching for homes in the Rochester area right now?
[search:https://stewartteam.com/search/city:Rochester,Rochester+Hills,Lake+Orion,Orion+Township,Oakland+Township,Shelby+Township,Washington,Troy,Oxford,Macomb,Sterling+Heights,Auburn+Hills]