I Love Detroit: Music and Culture
Detroit was and is home to some of the greatest musical acts in history. Duke Ellington, Ella Fitzgerald, and Count Bessie all came to Detroit's entertainment district in the 1930s and 1940s to perform.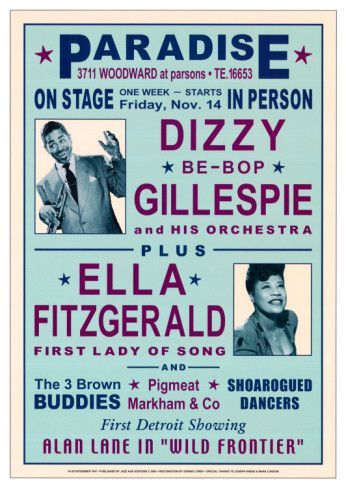 Rock music acts either born or raised in Metro Detroit include Iggy Pop, Alice Cooper, Ted Nugent, The White Stripes, Kid Rock, Glenn Frey (of the Eagles) and Bob Seger.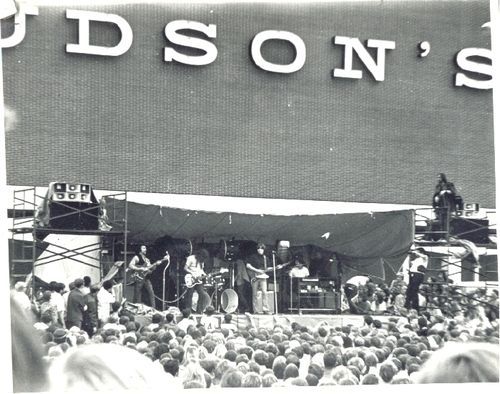 Pop and hip-hop acts originating in Detroit include Eminem, Madonna, Royce da 5'9", Mike Posner, Big Sean, Sonny Bono, and Aaliyah. Detroit has also been credited as birthing techno music.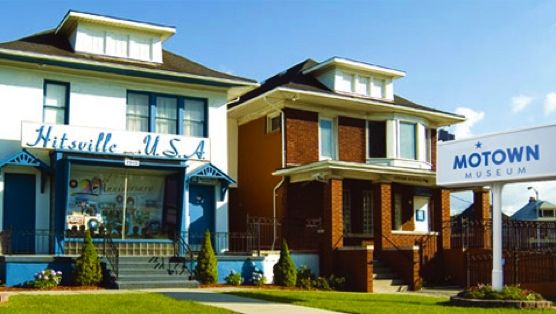 However, I think the most impactful musical movement of Detroit was the emergence and success of Motown Records, founded by Barry Gordy, Jr. Some of the most incredible artists recorded at and called Motown Records home, including Diana Ross, Stevie Wonder, Marvin Gaye, the Temptations, Smokey Robinson, and Aretha Franklin. All of the aforementioned, other than Marvin Gaye (who moved to Detroit when he was young), are from Detroit or from other parts of Michigan.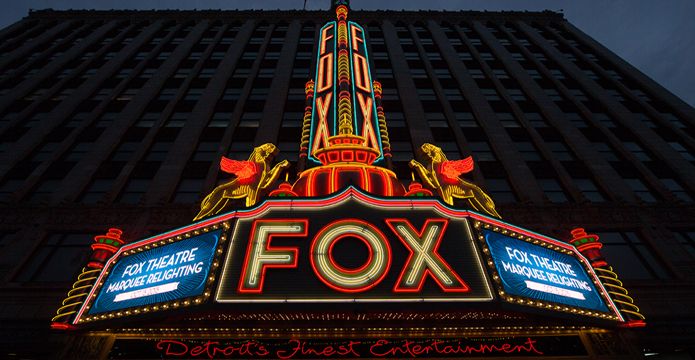 Not surprisingly, many music venues have been constructed over the years (no doubt to house the numerous musical geniuses performing throughout the city). New York City is the only city in the country with a larger theatre district than Detroit. Detroit has 18 theatres located throughout the city, including the Fox Theatre, the Fillmore, Fisher Theatre, Masonic Temple Theatre, St. Andrews Hall, Music Hall Center for the Performing Arts, The Majestic Theatre, and the Shelter. Detroit is also home to the world-renowned Detroit Symphony Orchestra and the Detroit Opera House. Metro Detroit is home to two of the top live music venues in the country, DTE Energy Music Theater and The Palace of Auburn Hills. DTE Energy Music Theater was listed as the most attended summer venue in the United States in 2005 for the fifteenth consecutive year. The Palace of Auburn Hills was listed as twelfth on this same list.
Looking back at the impact musical acts from Detroit have had on such a wide variety of genres, it is exciting to think about what future musicians and artists will emerge from our city, and how they will change music just as their predecessors did.
Interested in searching for homes in the Metro-Detroit area?
[search:https://stewartteam.com/search/city:Rochester,Rochester+Hills,Lake+Orion,Orion+Township,Oakland+Township,Shelby+Township,Washington,Troy,Oxford,Macomb,Sterling+Heights,Auburn+Hills/property-type:Single+Family?source=Website&campaign=Search%20Page%201%2F10]