My 6 Favorite Cider Mills in the Rochester Area
If you didn't grow up in Michigan, or if you come into contact with people who are not from Michigan, you have probably been asked this question! It took me a long time to realize that Cider Mills are a very uniquely Michigan thing.
When I think about fall in Michigan, visions of apple cider and the smell of warm cinnamon-sugar donuts are some of the first to pop into my head. Yum! While it's true that apple cider is sold all over the US, Cider Mills are not common like they are here, and most people are subjected to grocery store cider (yuck).
You can add this to the list of reasons why I love Michigan!
One of the most popular Cider Mills in the area is Yates, and they have been making cider for a REALLY long time:
"With a history that dates back to 1863, Yates Grist Mill opened its doors beside the rapidly flowing waters of the 'then' Clinton-Kalamazoo Canal. Amidst the beautiful countryside of Rochester, Michigan the memories began in full bloom. The Clinton River cascades over the Yates dam, which supplies the headwaters to power the mill. The dam was built to create a stream that the mill uses for water power. By 1876, the Yates family installed a cider press into the existing water-powered process and began producing delicious Michigan cider. It then became known as Yates Cider Mill. Local farmers, orchard owners and landowners would bring their apples to Yates for custom apple pressing. Over all these years, Yates has been producing the same kind of fresh 100% all natural cider that folks enjoyed way back in 1876." (from the Yates Cider Mill website: https://www.yatescidermill.com/history)
Here is a list (in no particular order) of my 6 favorite Cider Mills in the Rochester area:
Yates is considered one of the best, and I fully agree. And, did you know that on Fridays only, they bring in apple fritters? Yes. Fritter Friday. Add a gallon of apple deliciousness, and work yourself into a sugar frenzy.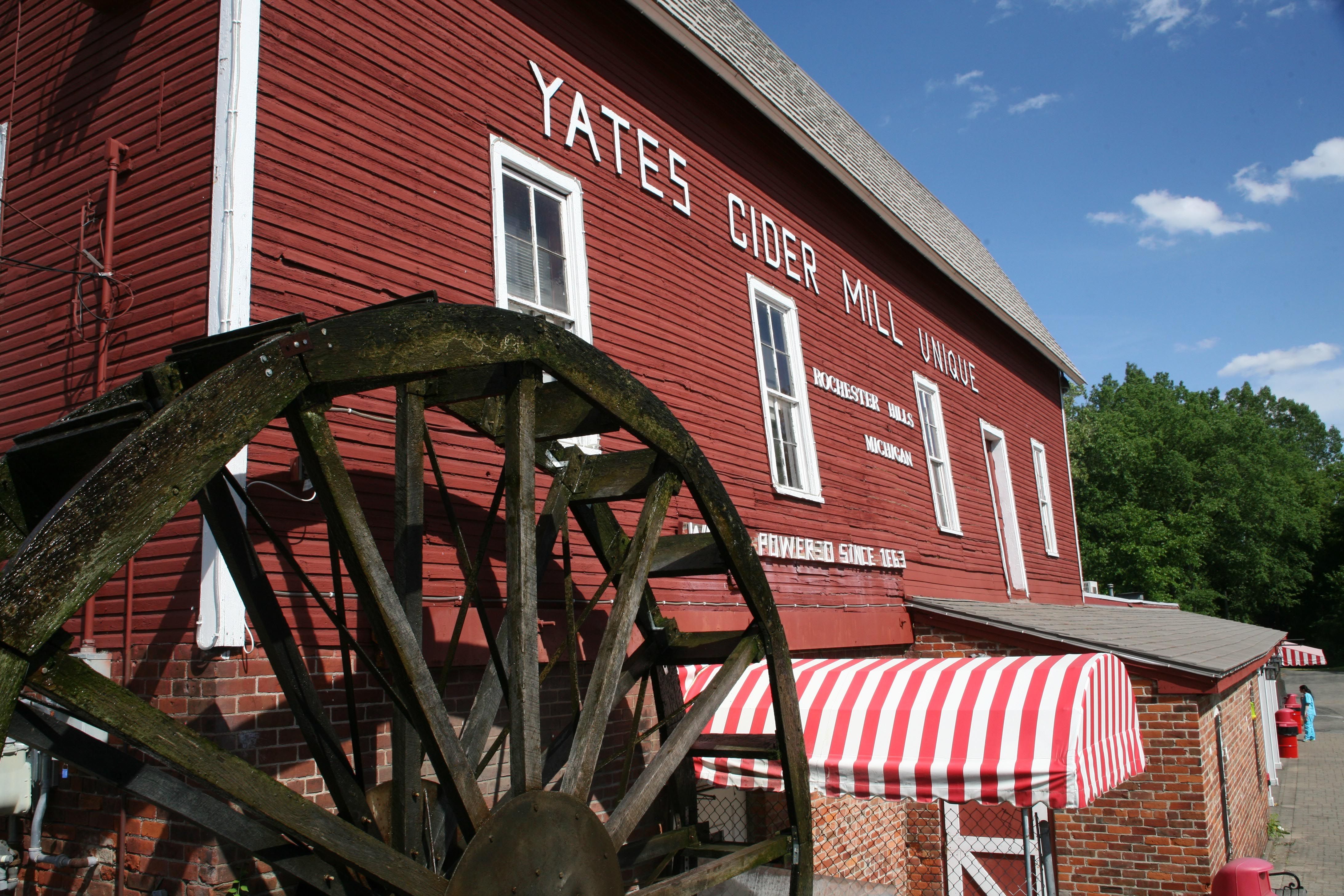 Just go north on Rochester Rd, and you can't miss it. They pride themselves on their unpasteurized cider, and lots of people prefer it that way! They also have (in my opinion) the best cinnamon-sugar donuts if you get them right from the fryers. NomNomNom...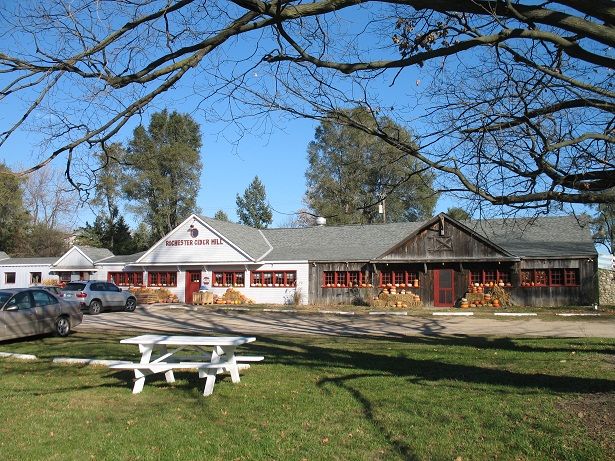 Big Red, in Washington, is the total Cider Mill experience. Not only are their cider and donuts awesome, you can also pick apples, which happens to be a family fall tradition for us.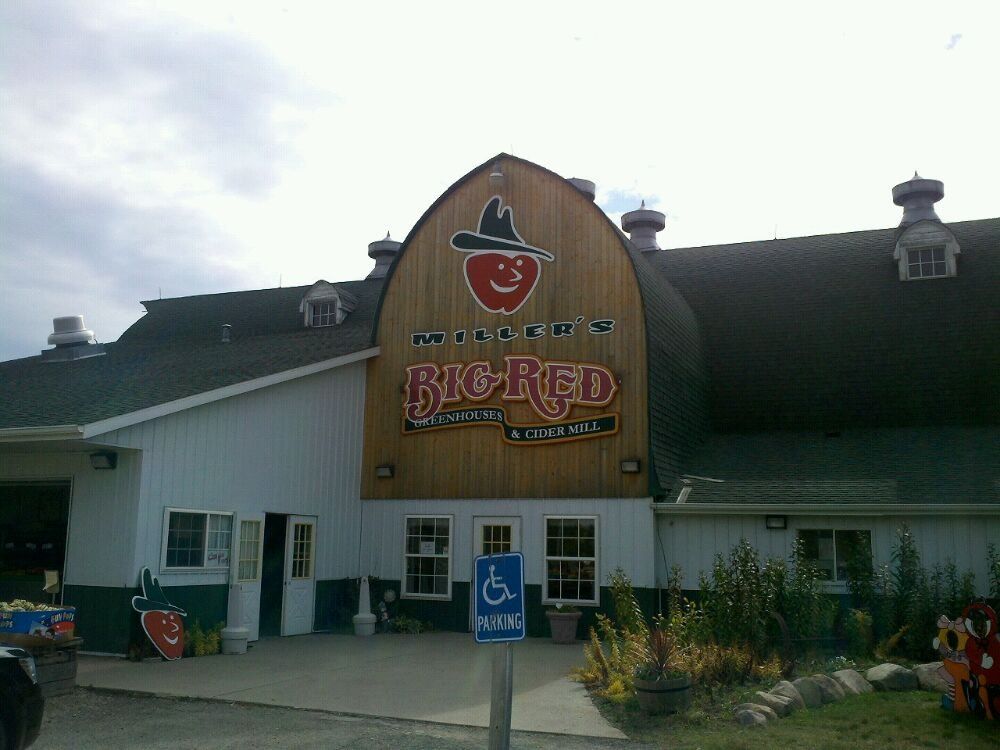 I have to give a shout out to Paint Creek because I love that it is right on the Paint Creek Trail...go for a long walk, run, or bike ride and stop in for cider! They are also open year-round, which is a little unusual in the Cider Mill world.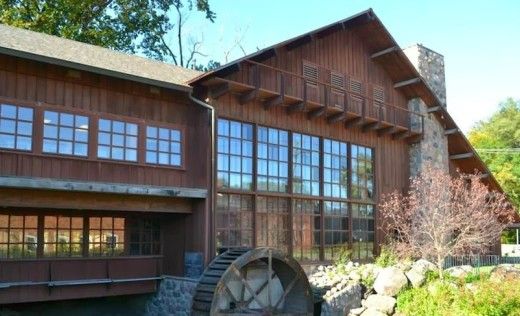 Located in Armada, Blake's is possibly the largest Cider/Apple enterprise in the area. They actually have several locations, and they feature a hard cider, which makes them unique.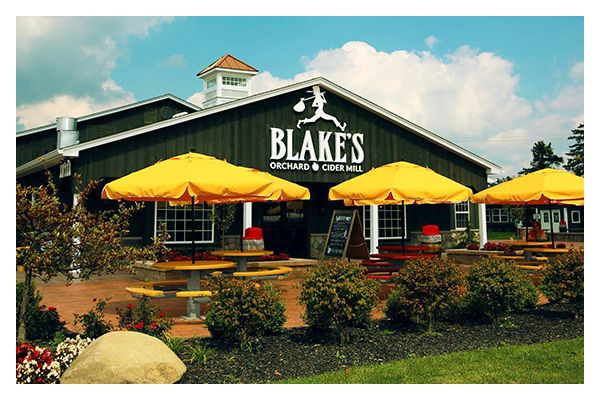 If you are looking for a quick, in and out experience, check out Goodison Cider Mill. I really like their cider, and they are famous for their Pistachio Nut Bread. Goodison Cider Mill is not flashy, but it's good!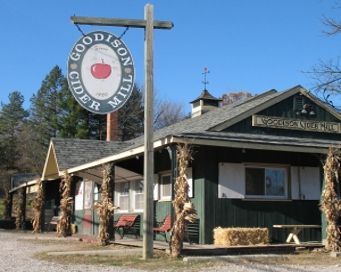 Whatever your favorite local cider destination is, make sure to visit it often this fall, and share the Cider Mill love!