New Year's Resolution #1: Be More Awesome Than Last Year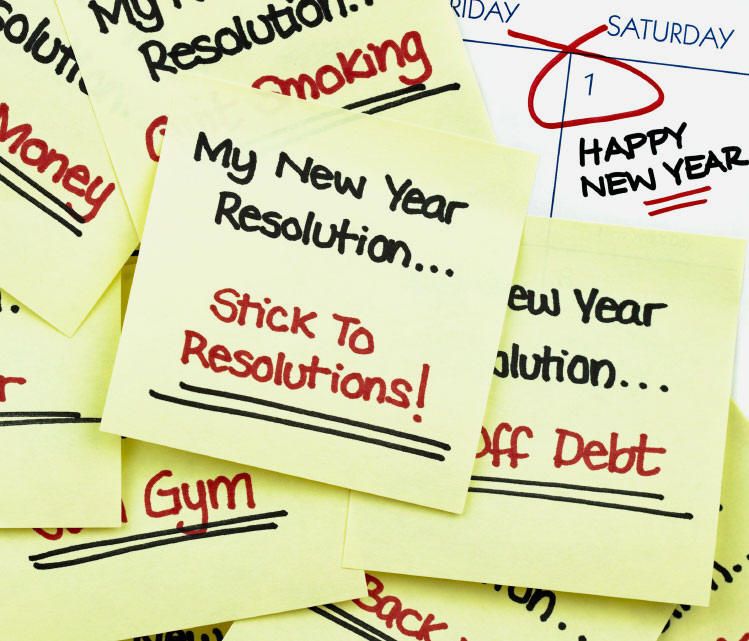 To me there's not much that's better than getting a clean start. I feel motivated, inspired, and, like many others, resolved to make this year better than the year before. But, also like many others, as the year begins so do the setbacks and distractions and I quickly find myself losing enthusiasm. All of a sudden I wake up and it's September and I've not accomplished half the things I planned at the beginning of the year.
Sometimes life throws curve balls that are impossible to avoid, but most of the time the reason we don't fulfill our resolutions has very little to do with external causes and much more to do with ourselves.
So if you're starting to feel the strain of those resolutions you made as 2017 rolled in, here are 10 tips to help yourself make this the year you stay on track!
Choose Resolutions You Enjoy: If you're passionate about your resolution you're much more likely to make time for it. Taking on a resolution that you hate will quickly make you miserable and discouraged. This doesn't mean you make it a cakewalk either! Choose something challenging that also gives you joy. For example, if you love reading maybe you'll resolve to read 50 books this year. It will be fun and exciting, but it won't be easy and will require dedication and time.
Limit Your Resolutions: Too many resolutions = no resolutions! It's impossible to implement a huge number of life changes at one time. Ideally choose one goal to focus on, but definitely no more than two or three at a time. Or at the very least prioritize them so that when push comes to shove you know which resolution deserves more of your time.
Break it Down: Resolutions have a funny way of overwhelming us before we ever begin. Lofty goals can look large and intimidating, especially at the beginning. If you become overwhelmed start by taking a simple 15 minutes to dedicate toward your goals. Don't bite off everything at once!
Be Specific: "Work out more" is not measurable or specific. But something like, "Go to the gym three days a week for at least 30 minutes" is something that can be tracked throughout the year. If you allow yourself to be vague you'll likely also let yourself off the hook!
Schedule It: Put your goals in your calendar. If you make an appointment with yourself you know when and where you need to be to make your goals happen. Plan around your resolutions or you'll end up trying to squeeze them in last minute and never gain consistency or traction.
Prepare for Change: The whole point of a resolution is to create change, but too often we find that we're not actually prepared for that change to become a real part of our life. If your resolution is to learn a new language the time spent learning will be taking the place of something else you would normally do. Be realistic about how this resolution will change how you spend your time.
Create Accountability: Having someone to hold you accountable will dramatically increase the likelihood that you'll follow through with your goals. Whether it's a spouse, friend, or co-worker, give them permission to keep you on track. Although some goals are personal, sharing publically on social media can also be great motivation.
Set up Mobile Reminders: Despite the best of intentions distractions are will eventually come along and knock us off our course. Sometimes we need a little extra help to keep us on track. Set up reminders in your phone, e-mail, calendar, or wherever it is that a small consistent reminder can help you control the day rather than vice versa.
Incentivize Yourself: If you complete a tough goal you should have a reward! Maybe you let yourself buy that dress you've been eying or let yourself out of work early after a long successful week. Don't let your reward derail your goal, but giving yourself something to look forward to can provide that extra motivation needed to get you through the harder days.
Forgive Yourself: It's impossible to keep a perfect track record. Life happens and some days are better than others. But a few missed days at the gym or the resurgence of bad eating habits doesn't mean the year is ruined. Instead of beating yourself up about it acknowledge the mistake or circumstance and then jump right back in.
-Allyson Stinnett