A First-Time Home Buyer's Success Story ❤️
Buying a home can be an overwhelming prospect, especially with a pandemic in the mix! There's a lot of money at stake and you want to make sure you find the perfect home. After all, this is going to be the place where memories are made and milestones are celebrated for likely at least several years.
The good news? We can help! Home buying and selling is what we do every day, so even if you're a first time home buyer, you'll have the comfort of having someone who knows the ins and outs on your side the whole way.
This home buying success story is a perfect example.
Meet the Rossettis!
Bethany and Nick have been married for 3 years. They're both Michigan transplants, Nick from Illinois and Bethany from Utah, but they wholeheartedly love Michigan! They have a cat (Potato) and a baby due in March. Both attended Rochester University and now work in the metro Detroit area.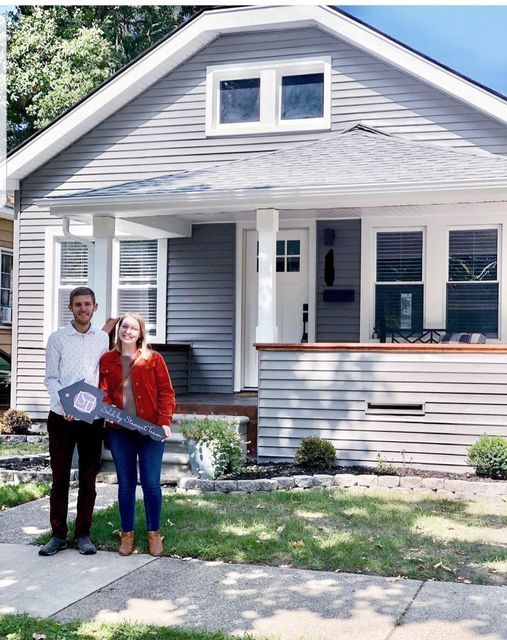 Their Home-Buying Story:
The Rossettis decided that they were ready to put down their own roots. Bethany says, "The Detroit area has been our home for the last 4 years, and we felt it was time to make it more permanent. Our first child is coming in March, so to have a place we can call 'ours' before she or he arrives really means a lot to us." After apartment living for several years, both were ready to have a space that they could personalize and make their very own!
"We're already planning all the ways we'll make this new space ours."
What was the hardest part of the process?
The most challenging part of the home-buying process for Bethany and Nick was the inspection (as it is for many home buyers!). Bethany says, "Since we are novice homeowners, we weren't sure if we wanted to take on any repairs - though luckily there were only a few! Jessica walked us through the entire process. She found us contractors to get second opinions, and she negotiated with the list agent." Even though the inspection was extremely stressful, Bethany and Nick were grateful to be in good hands and were able to move forward with the purchase process confident that they'd received expert advice from all parties.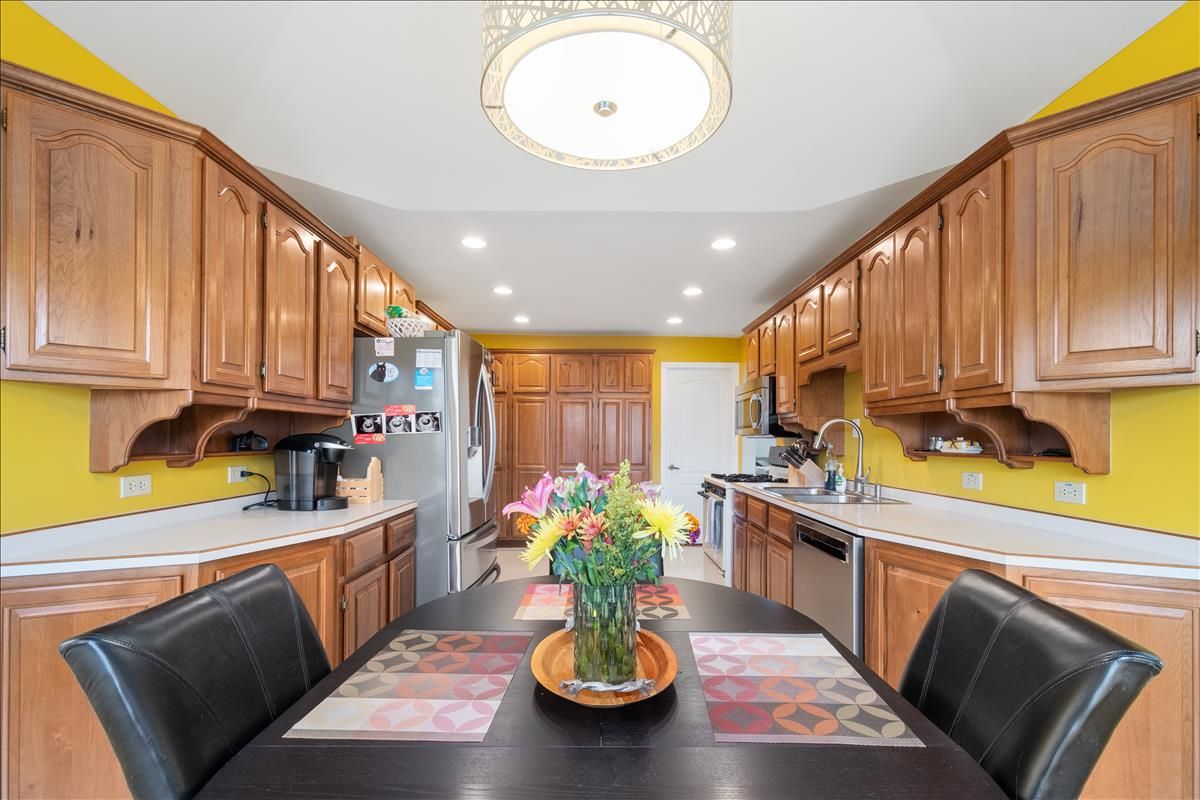 Advice for anyone looking to buy a home right now...
The Rossettis acknowledged that 2020 has been a really difficult year. To anyone trying to find a house right now, Bethany says, "I recommend finding a great realtor -- like anyone with the Stewart Team -- who can negotiate and get offers accepted in this tight market. We only got our house because we had a great advocate who helped us write as strong an offer as possible."
Another important recommendation? "It's also so important to find time for self care. Home buying is extremely stressful. Taking time to get away from the stress really helped us. We treated ourselves to a few date nights where we didn't talk about the house at all. It made a world of difference for us!"
"Taking time to get away from the stress really helped us. We treated ourselves to a few date nights where we didn't talk about the house at all."
Their favorite thing about the new home?
They are in LOVE with their new kitchen! "We enjoy having people over and cooking food for them. Our new space has us excited to create so many new memories and meals shared!"
Congratulations, Bethany and Nick (and baby)! We hope you make the best memories in your new home!