Homeowning and Seniors: 5 Signs of Fraud to Recognize When Remodeling a Home
We are pleased to share a guest blog with you today. Jim Vogel started ElderAction.org as a means to provide resources to seniors and to adult children and caregivers who are caring for senior parents. He is passionate about spreading awareness to improve senior living.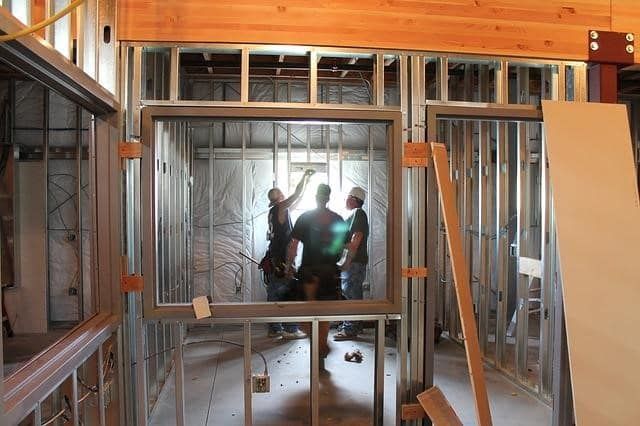 5 Signs of Fraud to Recognize When Remodeling a Home
Everyone has come across a scam at some point in their lifetime, and unfortunately, as we age, we're viewed as even easier targets. Whether it's a text message claiming we've won a cruise or an "IRS employee" demanding a tax payment, we all like to think we know a scam when we see one. However, if you're planning home modifications to improve your home's accessibility for yourself or because you plan to pass it on to one of your children, you may want to arm yourself with a little extra knowledge about remodeling scams, especially if your remodeling project doesn't fall in the DIY category.
Though remodeling doesn't seem like something that would come with the risk of fraud, sadly, it does. In fact there are some types of remodels more subject to scams - like roofing. According to Angie's List, "The desire to have a roof quickly replaced and the fact that most people have little experience working with a roofing contractor can set an unsuspecting homeowner up for a variety of scams." Unfortunately, roofing is just one of many remodeling projects subject to scams.
Always err on the safe side - it's best to protect yourself against the worst case scenario. Here are a few things that should raise a red flag as you start planning your new remodel.
1. Door to Door Contractors
Some scammers will go door to door, selling their supposed services as a contractor. They might offer you a good deal on your desired remodel, tell you what remodel would benefit your home, or even offer to sell you the "leftovers" from some previous project.
A true contractor will never go door to door. If someone appears at your front door, trying to sell you a remodel, it's a scam. Contractors will also never sell their leftover materials following a job. They will reuse them on their next applicable project.
2. No Listed Physical Address
Some genuine contractors may not provide a physical address for their offices. However, it is simply safer for you to stick with professionals who are able to give you an address. That way, if something goes wrong, you will be able to locate them no matter what. Though a lack of address may not be a surefire sign of fraud, it should be treated as a red flag.
3. Contractor Only Accepts Cash
In the modern age of electronic payments, no contractor should demand cash. Cash makes it easier for a scammer to get away with their act if there is no electronic payment to track them by. Asking for cash is a very good indicator that someone may be committing a fraudulent act.
4. No Listed Business Number
A great way to check the authenticity of a contractor is to look them up in a telephone book or directory. Their business should have a listed number in the yellow pages. If they do not, it is possible they are a fraudulent company.
5. Heavy Advertising
Interestingly enough, contracting firms that rely very heavily on advertising also tend to be the greatest risk for your remodel. Contractors that rely on inexpensive ads that guarantee that their firm's name is constantly heard are likely to draw customers thanks to top-of-mind awareness.
Prospective customers often perceive these companies as legitimate, believing that a scam artist wouldn't have a professional advertisement. Of course, just because a firm has an advertisement does not make them a fraudulent company. In fact, many top-notch contractors rely solely on referrals and word-of-mouth advertising, and they may not pay for traditional advertising when they already have more business than they can handle. So, use caution when evaluating any contractor, and don't fall for the value perception trap based on advertising alone.
If you are looking to remodel your home, do your research. Find a contractor who is licensed, has references for you to contact, and the signs of a legitimate company. Many scammers know how to appear authentic at first glance, so it's up to you to avoid falling victim to schemes or unqualified scam artists posing as legitimate companies. By putting a little extra effort into finding your contractor, you can enjoy your new remodel, stress-free.
Image via Pixabay by BrooklynJohn