Love IKEA But Feel Overwhelmed? If You Are Looking to Add To Your Home, Consider These Items
When my family purchased our home in 2014, we knew we would need to furnish some rooms, having lived for 5 years in a 2-bedroom, 1 bath apartment attached with my then-job as Resident Director of a college dormitory. We also knew that this "furnishing" project would need to be done as economically as possible. Enter: IKEA.
The first time I walked into IKEA I was completely overwhelmed - I got through about 6 sofas with what felt like miles of store space ahead of me, and sat down feeling spent between the sheer mass of product, people, and my unfamiliarity with the Swedish language. I tend to get overwhelmed at Target, and it has taken me years to feel semi-comfortable in Costco, so you can imagine. However, after that first trip, I realized that I needed to prepare if this was to be the destination at which I would be making major home purchases.
Thus, I went home and spent a lot of time online, combing through options of dressers, bed frames, curtain rods, shades, throw pillows, and couches. When I returned, I went with a plan. I knew what I needed to buy, we "tested" the items on the list to make sure, and made a few final decisions. I then released my husband to Starbucks for a couple of hours (he was so happy!), and my mom and I did the actual shopping. We ended up with items that we still enjoy, have held up quite well, and did not break the budget.
If you like IKEA, but don't know where to start, Realtor.com recently wrote an article highlighting "The 9 Best IKEA Purchases You'll Ever Make." I can give a nod to some of them because I agree! I'll also highlight a couple that I made and am quite happy with.
1. Hemnes line
We actually bought the whole Hemnes bedroom line for our master bedroom: bed, side tables, and two dressers in the "black" color. We love them, and they have stood up very well.
2. Stuva Line
In our house, we had a finished basement to furnish, and my goal was to make part of it a playroom for our two kids. Thus, the Stuva line provided items for storage that have worked wonderfully and held up perfectly.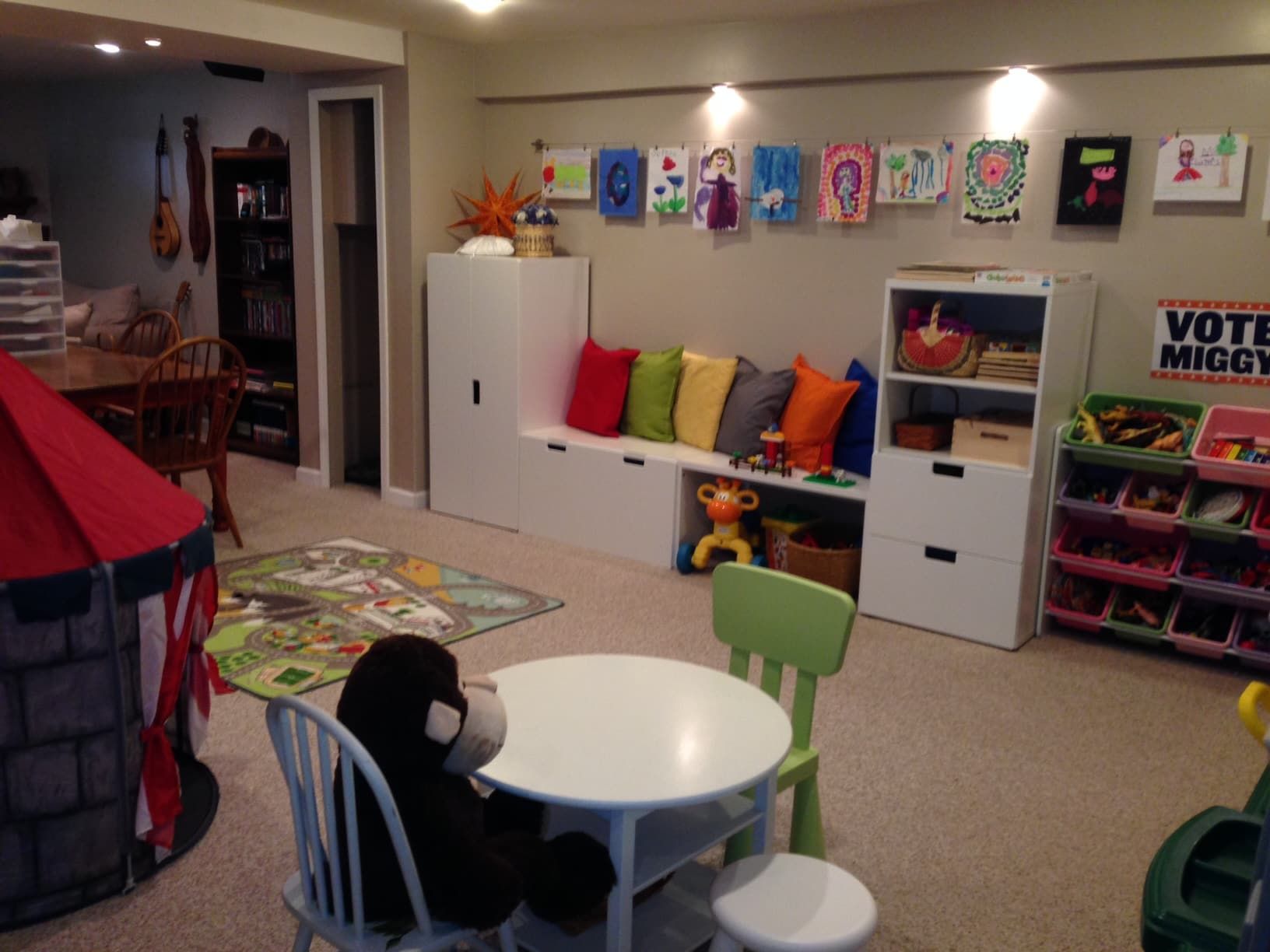 3. Ektorp Sectional
We needed a sofa for our living room since our current furniture was going to be used in the finished basement family room. We decided on a sectional, based on the space of the room, and we have been quite pleased with this one. The best part? The whole sofa is washable because all the covers can be removed.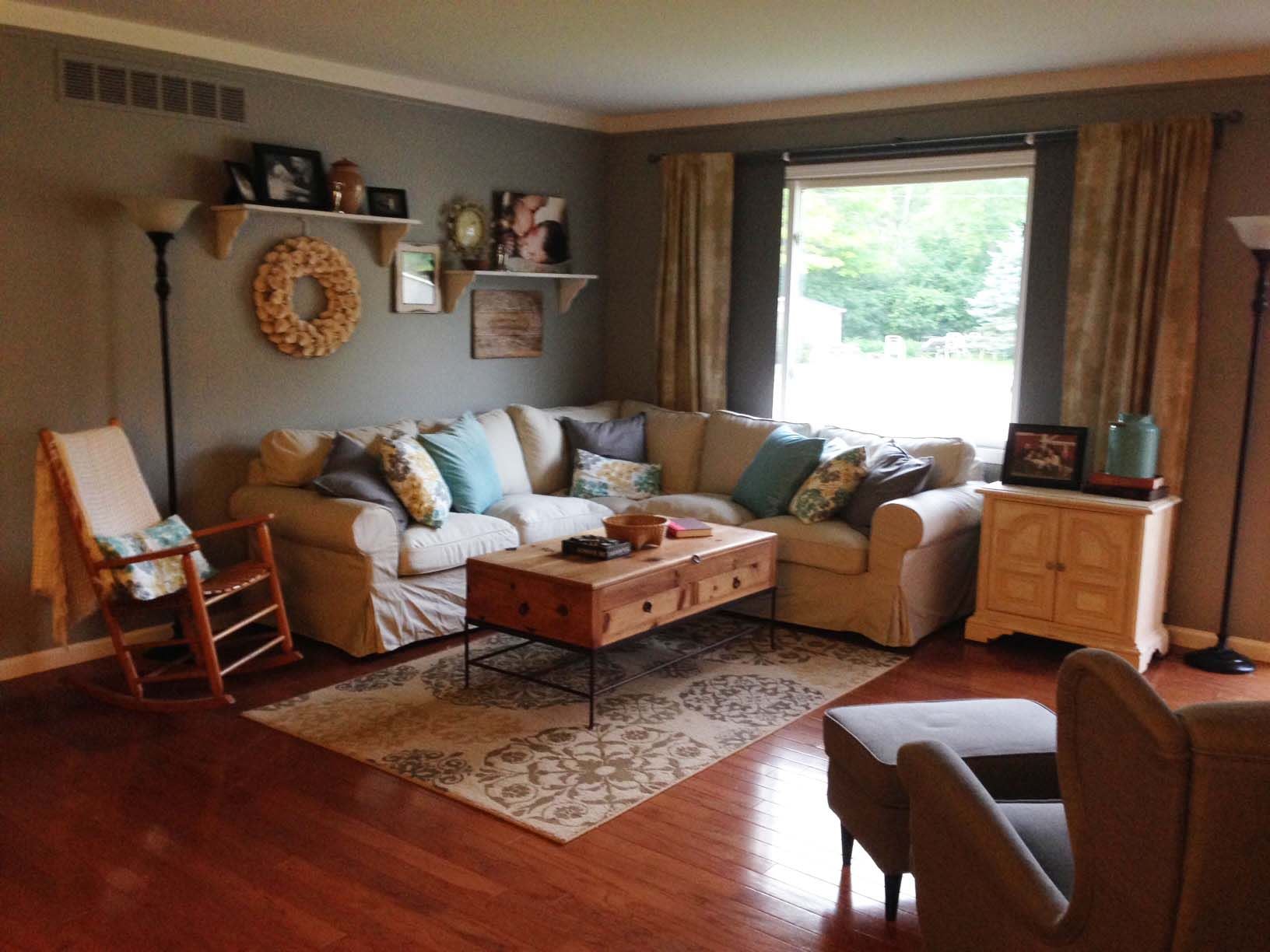 4. Strandmon Chair
And finally, perhaps my very favorite: our gray wing back chair. We also opted for the matching Ottoman. This is my favorite place to read. I love this chair - it is so comfortable and sleek looking, and, as all of these pieces have, it's weathered two active children for the last few years.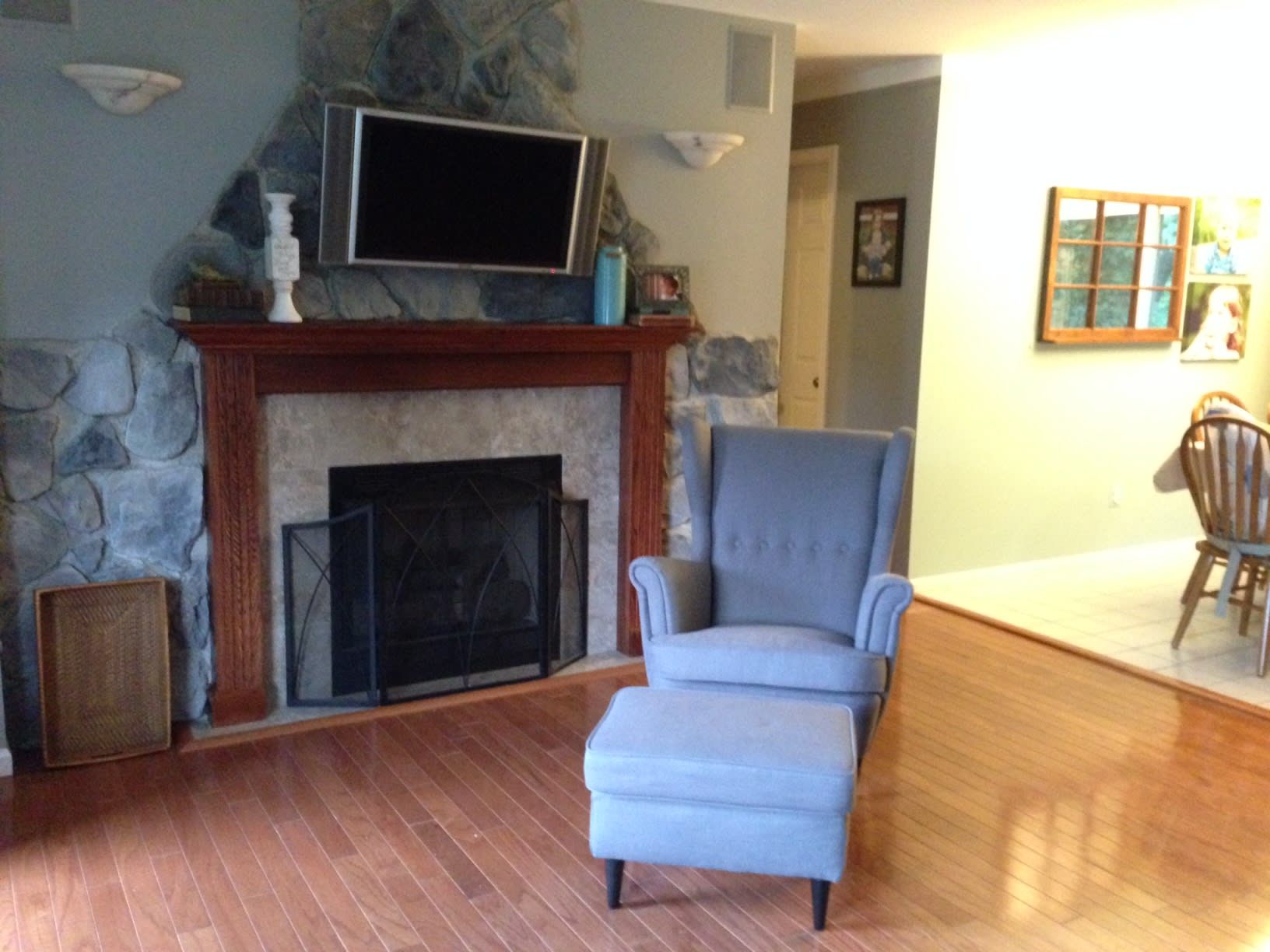 There are other things I have found to be great for the price: sheets, feather pillows, curtains, etc, and even our mattress (they don't make the exact model anymore, or I would have included it!).
Here's my secret though: I haven't been to IKEA since furnishing my home in 2014! I am still overwhelmed. I need to replace a broken window shade though, so maybe soon? 😬 Who wants to come with me for moral support?