Satisfying Your Sweet Tooth in Downtown Rochester
I have a confession to make. I have a huge sweet tooth. I love anything sweet - chocolate, Oreos, candy, Oreos, cake, Oreos, ice cream, Oreos. I think you can understand. Luckily, we live so close to downtown Rochester, and there are many places that I go to indulge my sweet tooth. Here are a few of my favorites:
1. Home Bakery:
I love to go look at the cakes in the windows. They are masterpieces. Even better than the window displays are the delights that await within the bakery. Kronuts…if you have ever tasted this sweet treat, you know that words can't quite explain the deliciousness that you have just experienced. My personal favorites are their peanut butter cookies. Because if there is one way to make a cookie even better, its to drizzle it with chocolate. I can't go in and leave without one.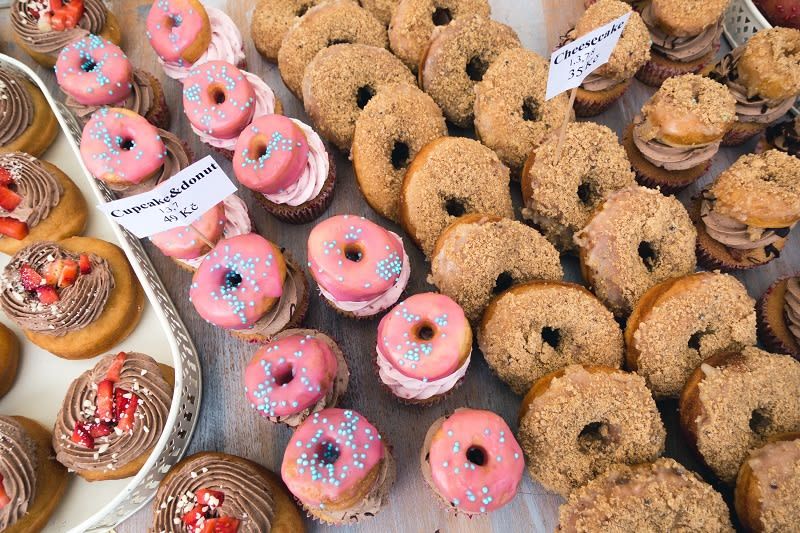 2. Dessert Oasis Coffee Roasters:
This is a personal favorite for our family. I love to grab the Kerouac - a delicious, delightful Earl Grey latte. The best part about this drink is that I can enjoy it year round. It is just as good hot as it is iced. Paired with a cookie Kevin affectionately calls the Kick-n-Doodle - a snickerdoodle with a kick - well if there was a bookstore attached, I would never leave.
3. Sweet Island Yogurt:
The traveler in me loves a trip to this island for creamy delights! Fanciful flavors change with the season but they always have my standard favorites-chocolate and pure vanilla, of course. They offer a spread of toppings-fresh fruit, nuts, coconut, hot fudge, gummy bears (I always top mine with these)…So whether it's a smooth-simple-cream-craving or a creative-crunchy-cream-craving, my sweet tooth is happy. All island hopping should be so easy.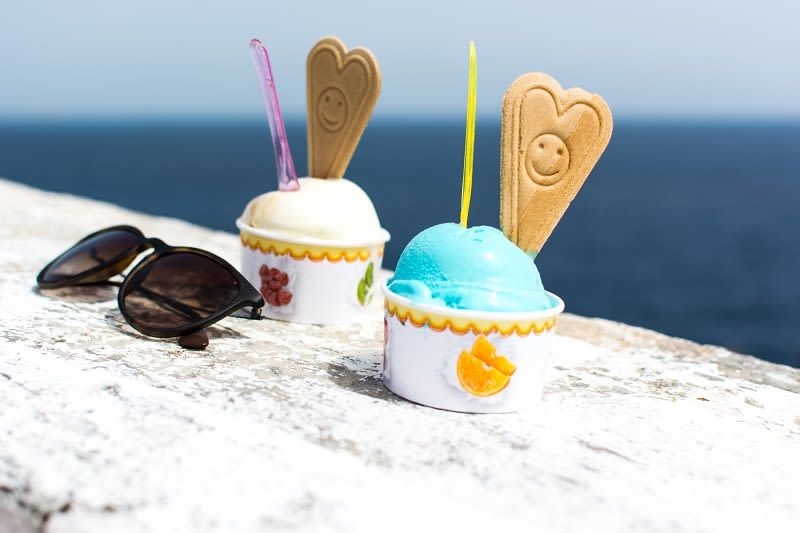 4. The Cupcake Station:
Cupcakes are one of my favorites. The Cupcake Station does not disappoint with the many flavors that they offer. Caramel, Strawberry, Chocolate, Lemon, Mystery Bump-a-lious - just to name a few. How is one to choose? I have to be honest though - I wish I could tell you that I try a new flavor each time I go in - but I can't. See, they have a Cookies and Cream flavor. A cupcake and Oreos? Done Deal. Based on how yummy this cupcake is, I am confident that the other flavors won't let you down.
All in all, if you love desserts like me, you will not be disappointed with the many places where you can satisfy your sweet tooth. Whatever your favorite treat is, Downtown Rochester will deliver.